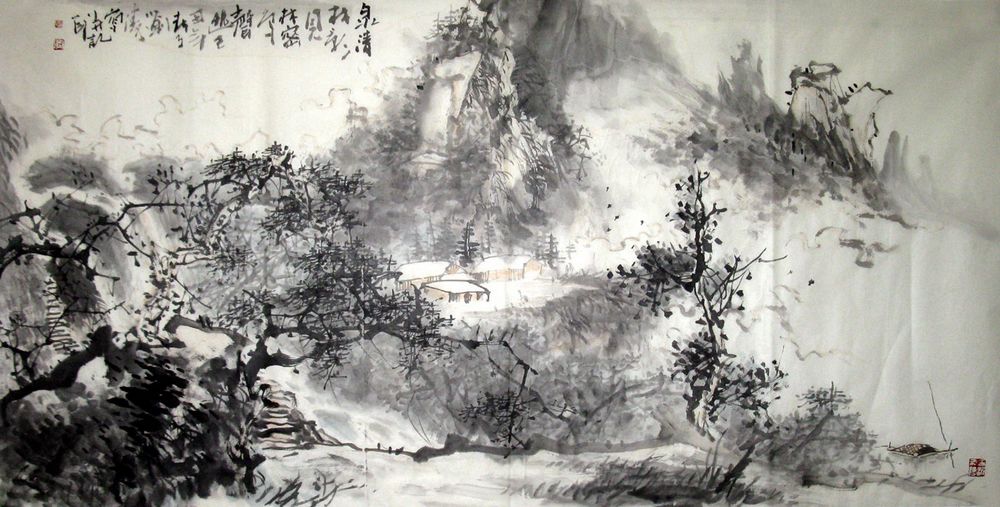 Birds Soaring over Mountain Paths (2016)
for
flute, clarinet, horn, violin, viola, and cello

by
Robert Morris

Program Notes
This composition was written in the winter of 2016 to contribute to a project called "Music in the American Wild," initiated and administered by Emlyn Johnson to bring new nature-inspired music to the national parks. The occasion was the 2016 centennial of the National Parks. Ten composers including myself were commissioned to write pieces which would be performed in the summer of 2016, performed both in outdoor vistas at specific parks and in more formal venues in the neighboring cities and communities of the various parks.

The title "Birds Soaring over Mountain Paths" is meant to suggest the serenity of outdoor settings. The composition's form is based on my experience hiking in the national parks and elsewhere. Of its 13 basic sections, there are three kinds of music. The first kind is chordal music for the whole ensemble, such as found at the beginning and end of the piece; these represent the (usually) paved trails leading to and from various sites and vistas on which everyone can traverse. The second kind is music led by one of the six instruments with various textures of a contrapuntal character; these sections are like the network of marked but unpaved trails in the woods and/or over hills. The third kind of section is like that of bushwhacking with no trail to follow; these sections are complexes of harmonic unfoldings with the instruments equally interacting.

Each instrument has its own melodic and harmonic material, which are composed to interact in a congruous and amiable manner. Moreover, in the sections led by an instrument, the music reflects that instrument's character: cello, expressivo; horn, cantabile; violin, con brio; clarinet, agitato; viola, marcato; flute, leggiero.