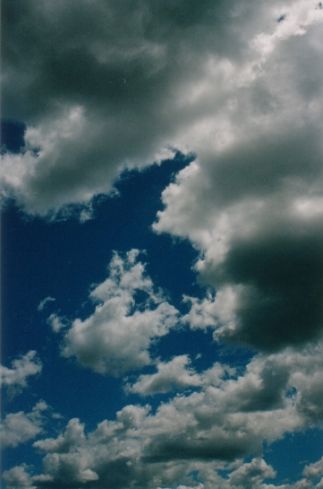 Eastman School of Music composer writes music for outdoor performance
Many composers have written music inspired by natural settings; George Handel's Water Music, Ludwig Beethoven's Pastoral Symphony, Claude Debussy's La Mer, and Bela Bartok's many pieces in his 'night music style' come to mind. But only a few recent composers have composed music to be literally played outside, in natural surroundings such as parks, forests, hills, canyons and the like. Robert Morris, chair of the Composition Department of the Eastman School of Music, is such a composer.
Morris has written a new outdoor piece, Coming Down to Earth, which will be performed three times on Sunday, Oct 3, at 1, 3 and 5 pm. The performance also takes place in the middle of Webster Park, in a beautiful pine grove near the Cattaraugus cabin. Webster Park is situated on the shore of Lake Ontario in the town of Webster, northeast of Rochester, New York. The music is not to be concert music per se, but something like ambient music, where the music blends into and comments musically on the sounds and sights of the natural location in which it is performed. (The audience should try to arrive 20 minutes early to allow for parking and walking into the Park and bring something to sit on in the woods. Driving directions are available on the Coming Down to Earth web page: http://ecmc.rochester.edu/rdm/cdte/cdte.html
The performance is free.)
Coming Down to Earth will be produced by Ossia, an organization of young composers and performers studying at the Eastman School. Ossia has mounted many important compositions of recent music by composers such as Steve Reich, Helmut Lachenmann, George Crumb, John Cage and Gyorgy Ligeti. It asks the Rochester community of musicians and other artists for proposals every Spring for possible production on the Ossia concert-event series.

Three years ago, Morris's first major outdoor piece, Playing Outside, was performed by Ossia on September 30, 2001 in Webster Park. That work is scored for sixty-five musicians and Balinese Gamelan, scattered in the park's woods and trails playing music and sounds; the audience was asked to walk through the park to various locations to hear solo and concerted ensembles play various movements both alone and at once. The work was later broadcast on the worldwideweb on newmusicbox.org, the web magazine of the American Music Center. (A documentation of the performance of Playing Outside may be found at this link: http://ecmc.rochester.edu/rdm/notes/po.html.)

Coming Down to Earth differs from Playing Outside in many ways. First of all, the conception of Playing Outside was so completely wedded to the geographic features of Webster Park that it cannot be performed anywhere else. Coming Down to Earth was expressly designed to be mobile and playable in many different kinds of outdoor locations. Second, Coming Down to Earth is to be performed in only one location and the audience sits among the musicians. Third, the music of Coming Down to Earth is not very dependent on free improvisation, as was the case in Playing Outside. (However, various forms of 'guided improvisation' are used in both pieces.) Fourth, the scope of Coming Down to Earth is more modest, it lasts 50 minutes (half the duration of Playing Outside) and for as few as 12 players, although it can be performed by an entire orchestra as well.

Morris says, "Throughout my career as a composer I have attempted continually to expand the boundaries of what music can be and where it can occur. Because of this, some audience members have found it difficult take much pleasure from my music. I've found out, however, when the same music played on the concert stage is taken outdoors, the audience tends to enjoy it very much. I believe this happens because when my music is performed in the midst of natural surroundings, it becomes obvious that it is inspired by and reflects my love of natural processes, textures, and sounds. I hope that Coming Down to Earth will provide a rich assortment of musical experiences celebrating the relations between people and their natural environments."

Robert Morris and Ossia wish to thank Eric Johnson, Special Events Assistant, and the Monroe County Parks Department for their help in making this event possible.