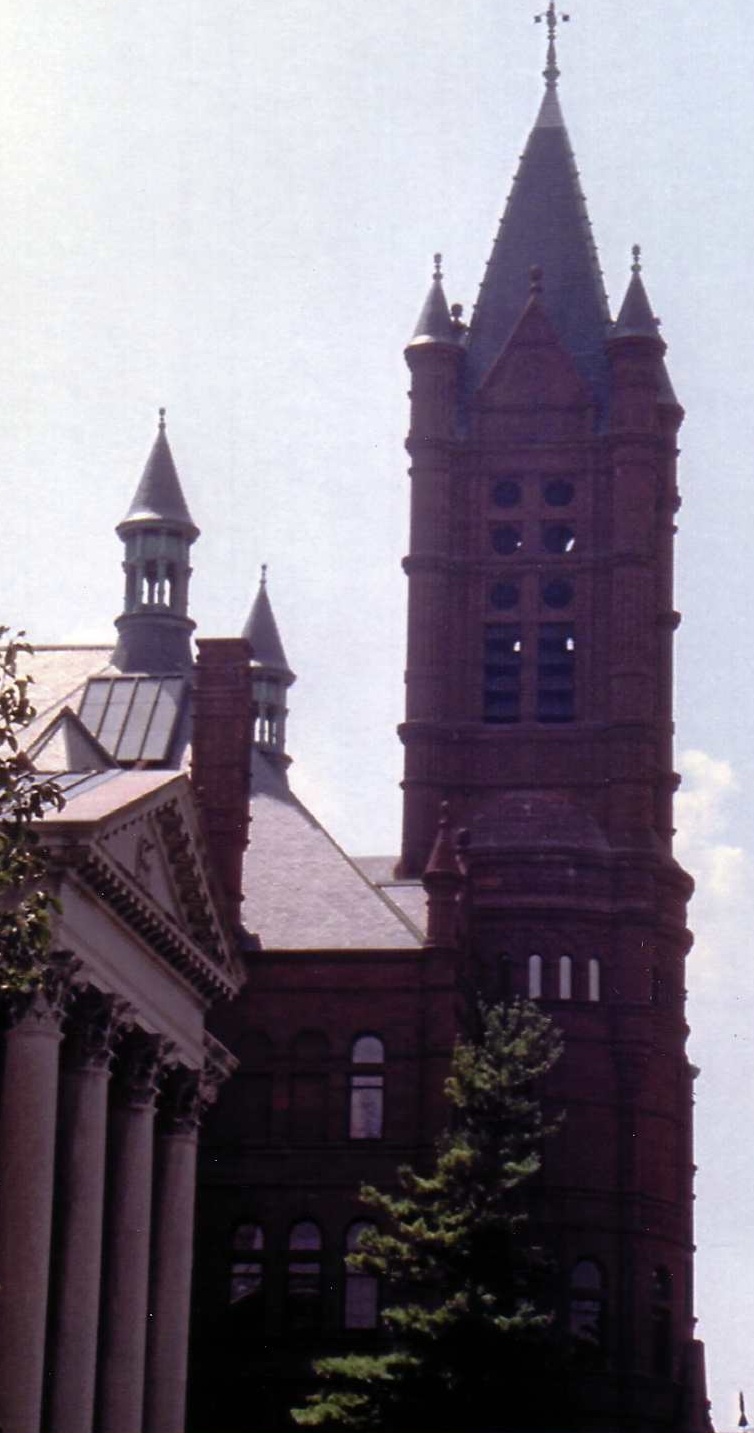 SOUND/PATH/FIELD


Press Release

Premiere of Robert Morris's SOUND/PATH/FIELD at Syracuse University



Acclaimed composer Robert Morris, Professor of Composition at the Eastman School of Music, is developing a reputation for composing large-scale pieces to be played outdoors in natural sourroundings. Following his works PLAYING OUTSIDE, COMING DOWN TO EARTH, and ORACLE, Morris's newest and most elaborate outdoor composition, SOUND/PATH/FIELD, will be premiered on September, 24th, 2006 at 3 p.m. on the quadrangle of Syracuse University. Unlike the other works, this piece takes place in social space and time performed by a vast array of musical forces including ensembles of the Setnor School of Music of Syracuse University, the Society for New Music, and other ensembles in the greater Syracuse area.

SOUND/PATH/FIELD was commissioned by the Society to celebrate its thirty-fifth anniversary. Funding organizations include the National Endowment for the Arts, the Hanson Institute for American Music, the Gladys Krieble Delmas Foundation, and Syracuse University. The composition features the Syracuse University Wind Ensemble and Symphonic Band, the strings of the Syracuse University Orchestra, the Syracuse University Women's Choir, the University Singers, Syracuse Children's Chorus, West Hill Singers, Syracuse University organist Olukola Paul Olowabi, and members of Open Hand Theatre, and the Society for New Music chamber ensemble.

The ensembles will be stationed and play independently at various locations on the Quad, moving from one place to another over the duration of the piece. Two events are to occur indoors in Hendricks Chapel, a concert piece for organ entitled "Canonical Minutes" and a composition for the Society for New Music chamber ensemble entitled "Society Sound." The entire piece is organized and coordinated by a cycle of notes that emanate from the University Chimes in Crouse Hall.

The audience is invited to move freely from one event to another as the piece unfolds and attend the performances of the two concert pieces in the chapel. They may wish to follow guides who will lead them on a musical path through the piece. At certain times the Open Hand Theatre will perform installations that herald special musical events here and there in the performance space. The audience will receive programs that contain a list of events giving the times and locations including a map of the quad. The audience members may wish to bring something to sit on during the performance.

The relationship between music and nature has long been a favorite subject of Morris's, stemming from his time spent hiking in natural surroundings and his interests in non-western religion, philosophy and aesthetics. His experiences echo those of many other composers throughout history--such as Beethoven, Bartok, Ives, Messiaen, Cage, the British impressionists, Stockhausen, R. Murray Schafer and others--who have forged deep connections between music and nature.

In conjunction with the premiere of SOUND/PATH/FIELD, a special symposium on the topic of Music and Nature will be held at Syracuse University on September 23 and 24, 2006. The symposium is organized and sponsored by the Fine Arts Department of Syracuse University, and features eighteen papers by international scholars.

SOUND/PATH/FIELD is free and open to the public. For more information, please contact the Society for New Music at 315-446-5733, 315-468-0246 or www.societyfornewmusic.org.

Robert Morris is Professor of Composition at the Eastman School of Music, University of Rochester. He is a prolific composer and scholar, having written over 160 compositions including computer and improvisational music, three books, and 60 articles on compositional theory, mathematical and computer implementation of musical theories, musical aesthetics, South Indian classical music, and Indian and Chinese Buddhist philosophy as they relate to issues in Western contemporary music. Morris's music is recorded on CRI, New World, Music Gallery Editions, Neuma, Music and Arts, Fanfare, Centaur, Open Space, Albany, and Attacca.

For more information on Robert Morris click HERE.